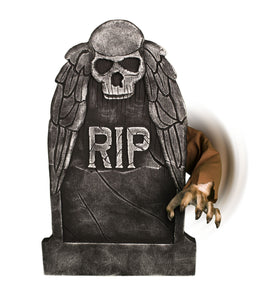 Disturb the Dead in this Graveyard and They Will Drag Your Screaming Soul into the Cold Earth Below! Undead arm reaches out from behind its tombstone to grab you. Scary saying and evil laughter. A perfect addition to any Halloween graveyard scene!
Fast Arm Movement
Scary Sounds
Sound Activated
4 AA batteries
Price shown is per unit.
Minimum order must be full case pack.
1/case