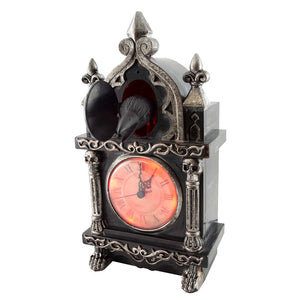 This Spooky Clock Tells More Than The Time! When Activated, Not Only Does The Hand Of This Antique Clock Spin, But The Dark Raven Hiding Inside Pops Out Offering Predictions Of Doom.
- TK-56009 
- Sound And Motion Activated
- Lighted Clock Face
- Skull Door Opens And Raven Pops Out
- Spooky Sounds And Sayings
- For indoor use
Price shown is per unit.
Minimum order must be full case pack.
2/case