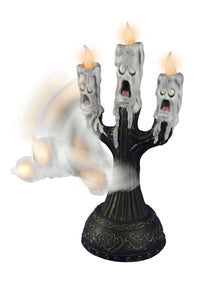 This possessed light contains a striking surprise! Ghost candle bends and strikes as it shakes while lights flicker and eerie sounds play.
Candle lights with a flickered glow
Candle bends and shakes
Makes spooky sounds
15.5" H x 6" W x 8.5" D
Price shown is per unit.
Minimum order must be full case pack.
4/case