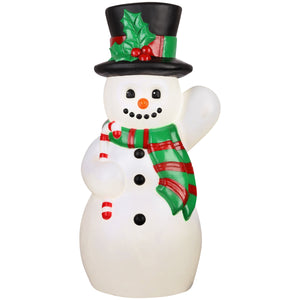 This classic snowman blow mold makes a delightful addition to your Christmas decorations. It features a vintage design for a nostalgic look. Weather-resistant for both indoor or outdoor use, our snowman blow mold lights up for day or night visibility. Pair two to create an eye-catching entrance.
- Dimensions: 24.02 in x 10.24 in x 12.2 in
- G-12908

Price shown is per unit.
Minimum order must be full case pack.
1/case